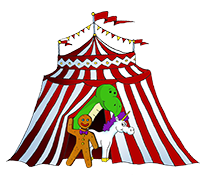 Each year, we produce and perform a collection of one act shows that are perfect for families with younger children. These shows may be small in scale, but pack a powerful punch! They are filled with vibrant characters, catchy songs, toe tapping dance numbers and always involve plenty of audience participation.
Because our shows are smaller in scale, they are perfect for touring and popping up in a variety of venues. Whether you are a studio theatre, festival stage, community hall or an educational setting, we can pretty much guarantee our shows will fit your space.
Take a look at our current catalogue and bring one of our shows to your venue.
Grandma's Gingerbread Tale
Think you know the story of the Gingerbread Man? Well think again, as we bring you a brand new twist on this classic tale. Grandma is busily baking in her kitchen, when one of her Gingerbread unexpectedly springs to life. After chasing it down, the pair form an unlikely friendship and work together to outsmart the cunning Mr Fox.
The Bee Hive
Stand up for your stripes and join our bumble bee friends, as they embark on their World Pollination tour! These little creatures are on a quest to save their species and they need your help. Watch them spread their message through catchy songs, fun filled sketches and plenty of audience interaction. The question is, are you ready to bumble?
Butterfly's Big Adventure
With a burst from her cocoon and a shake of her wings, Butterfly is all set to head out on a new adventure and soar the big, blue sky! However, not everything is as it seems and she soon finds herself in a spot of trouble. Join Butterfly and her insect friends on a magical journey as they race against the clock to rescue their precious forest.
The Mischievous Cat
Every Halloween, Stick the Witch has an important job to do! It is her responsibility to deliver pumpkins across the world in time for the spooky celebrations. However, not everything goes to plan when Stick's mischievous pet Pogo decides to get involved. Watch out - there's a cheeky cat on the loose!
A Big Good Christmas
The Big, Bad Wolf has had enough of being bad and wants nothing more than to get on Santa's good list this Christmas. This won't be an easy task though! Perhaps with a little help from Red Riding Hood, this wolf can change his ways in time for the festivities.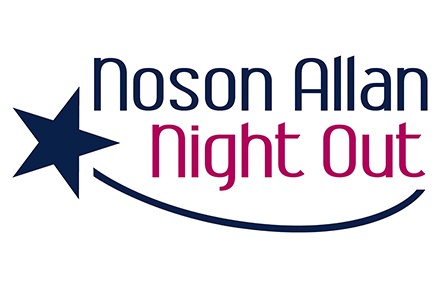 You can find some of our shows available through the Night Out scheme with Arts Council Wales.
Head to their website to find out what support they can provide.